Laurelwood Garden
Featured on the cover of Garden Design in summer 2017 and open to the public for the first time, this garden blends contemporary and naturalistic styles. A stone terrace perched on raw steel retaining bench above the creek, and a floating ipe wood deck provide destinations and new views of the space. Masses of Oregon natives, pollinator-attracting flowering perennials, and tough, shade-loving plants weave together under mature elms. A rusty sphere sculpture anchors an ample, stone-bordered vegetable garden. The front garden is the homeowner's design, and the back garden's design is the result of a collaboration between the homeowner and Mosaic Gardens.
Read more about the Laurelwood Garden at its portfolio page.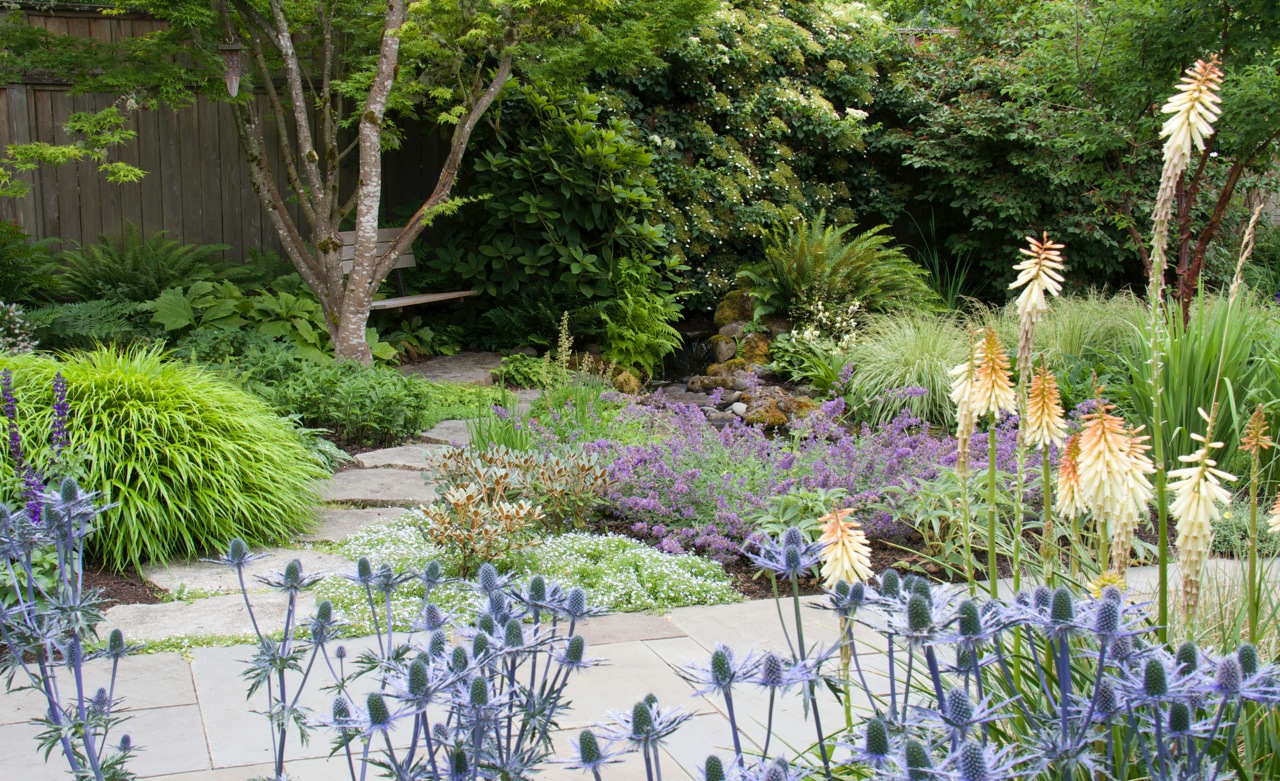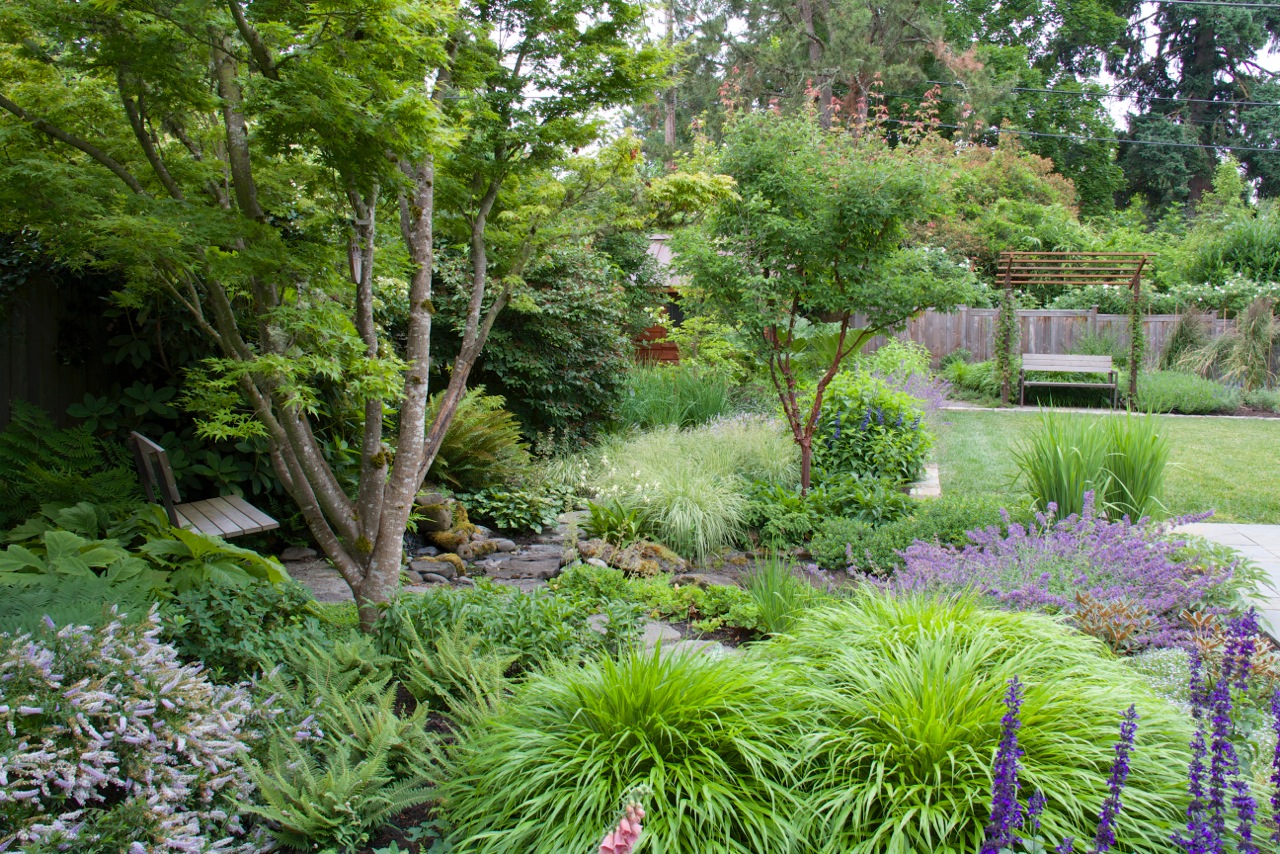 Enright Garden
This intricate backyard garden, open for the first time, balances clean-lined, organized design with varied, full plantings. The homeowner enlisted the help of Mosaic Gardens to create her back garden, in which flagstone paving and a central lawn are surrounded by borders that mix uncommon plants with reliably attractive (but never boring) workhorses. Redwood decks and a stone terrace offer ample seating, but two favorite spots are the benches—one tucked in a shady nook by a water feature and the other at the far side of the lawn, under a Clematis-covered steel arbor.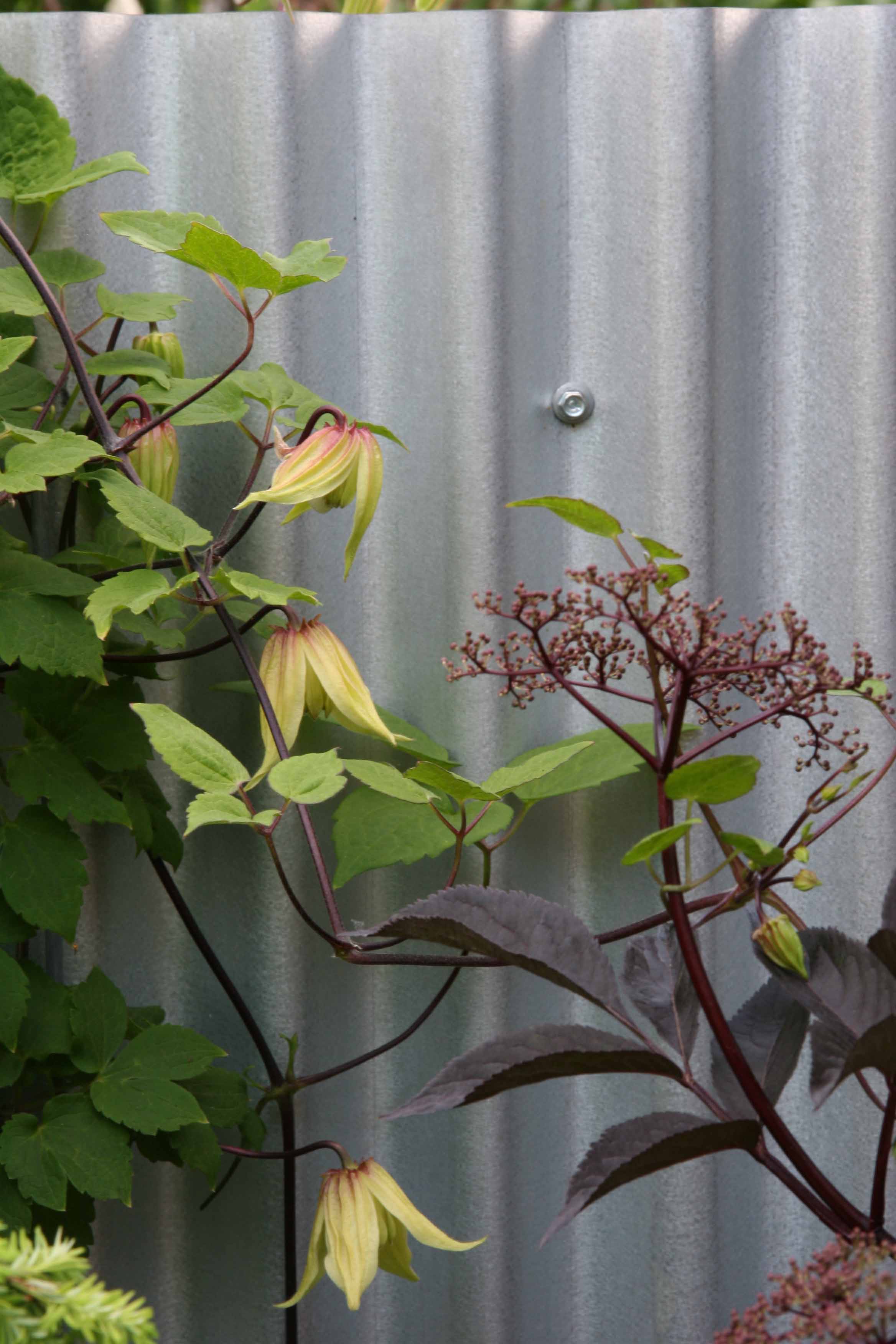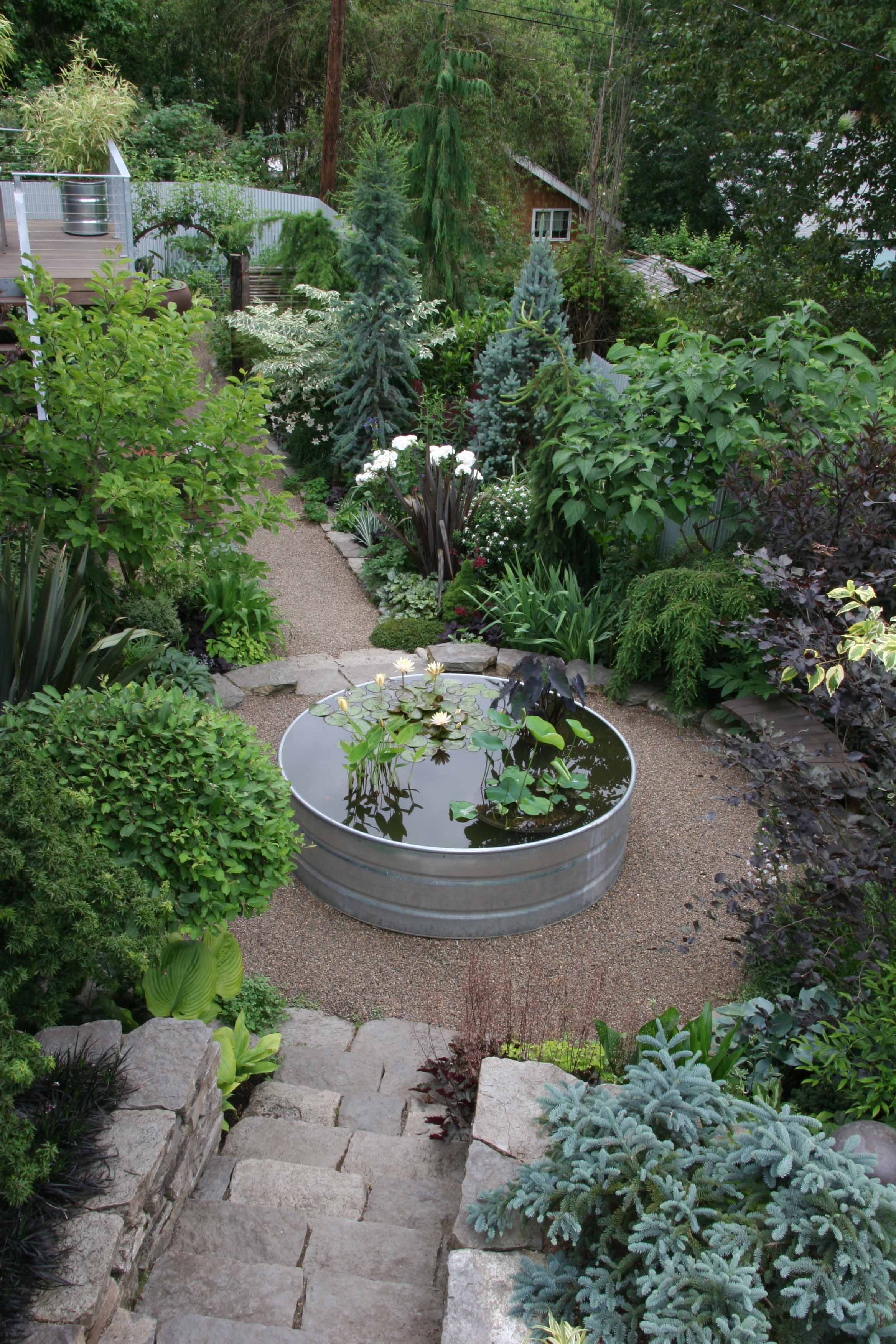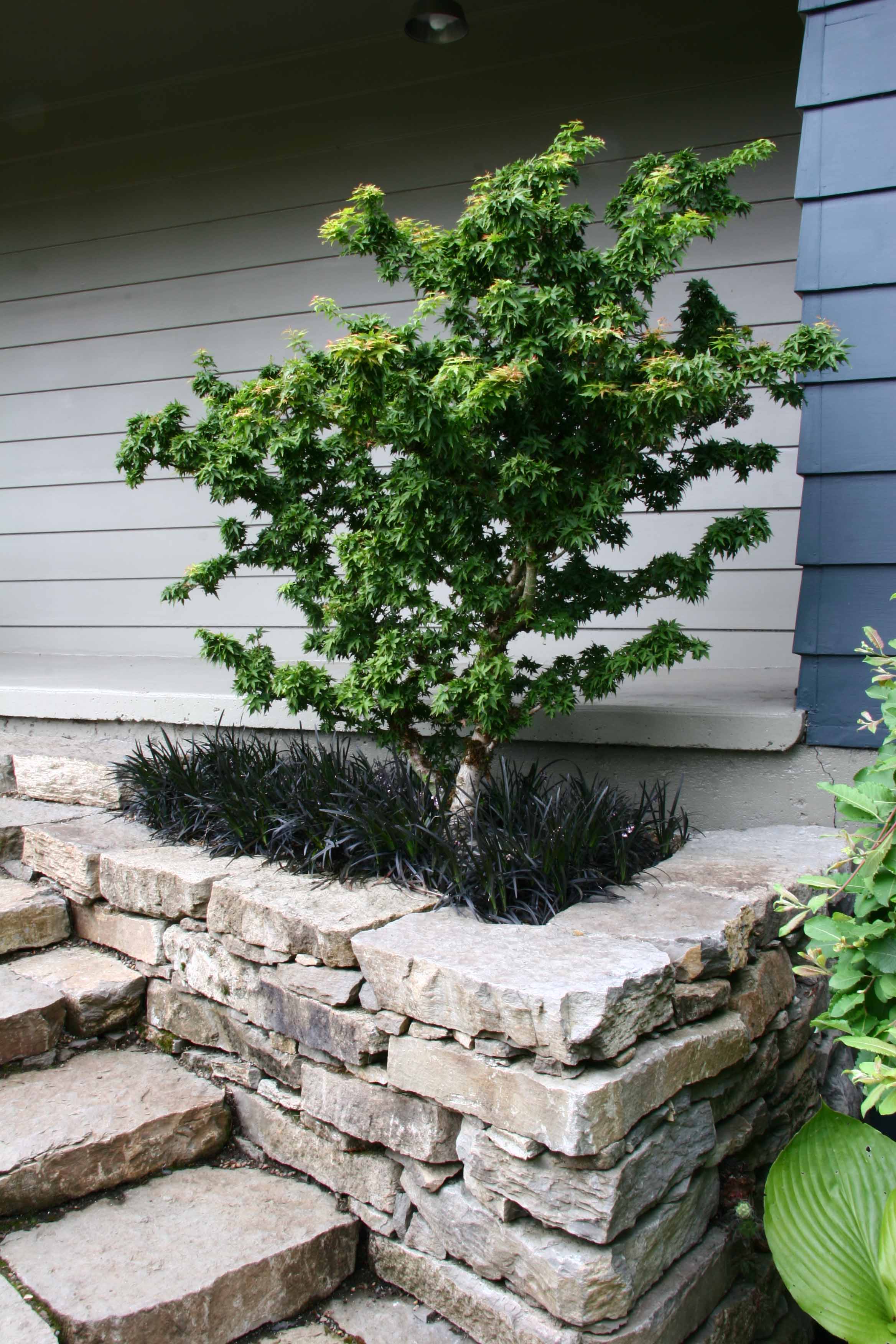 Our Garden
In our personal garden, a series of rooms is connected by pea gravel pathways and stonework. Galvanized metal fencing and stock tanks brighten the narrow space, especially in the Oregon winter. The garden originally doubled as a testing ground for plants that they could use for their company, Mosaic Gardens. As the plantings matured and light conditions changed, plantings were edited to masses of low-water favorites, with accents of unusual specimens. A third of the property is dedicated to food production, including a minimalist fruit orchard with one of Buell's stone sculptures. The garden has been featured in a variety of publications, including Garden Design, Fine Gardening, and Sunset magazines.
Read more about our garden at its portfolio page.
Northwest Garden Nursery
We cannot take credit for the incredible garden of Ernie and Marietta O'Byrne, but we encourage you to visit their website and garden. Dedicated gardeners may wish to attend their pre-tour talk, "Digging Deeper: A Tapestry Garden—The Art of Weaving Plants and Place," information here.